Hey Daph, we are going to the instance today, are you ready?

Oh! I can't go today, I can't go to that instance. I don't have the cash or the time!

There are lots more ways to level up quickly you know, sit down while I tell you all about it.

Firstly, you should always join a guild, guilds are great not only because you will meet lots of great friends. There is also guild members skills.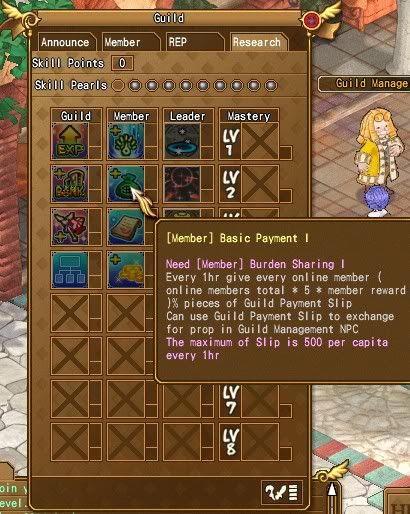 These include guild skills, these include
- Experience bonus
- Guild pay slips
- Reduced death penalty
- NPC discount

Ohhhhh! I need to find a guild! Where can I go?

You can find a guild officer or a guild leader, or you can start your own.

I want to start a guild! how do I do this?

You'll need a few things, you must be level 20 or above, 50,000 game coin and most importantly a guild magic crystal stone.

Whats this guild magic crystal stone?

You get them from drops, often from boss insatnce that requires a key.

Okey I know what to do now, there is just what more thing.

What?

Would the Princess Club be too much?

Just don't ask me to join.