Look! I found a egg! Lets make an omelette!

Wait! thats a pet egg! When you are level 18, you can
get your first pet! what sort of egg do you have Daph?

I dunno, its a little wolf egg! Wolves don't lay eggs!

Well wolve pets do. Between Celestial Athens and Glory City, there is a training area! You can level your pets there quickly. Tell me when your pet reaches level 10, I have a gift for you.

I love presents, come on Wolfie!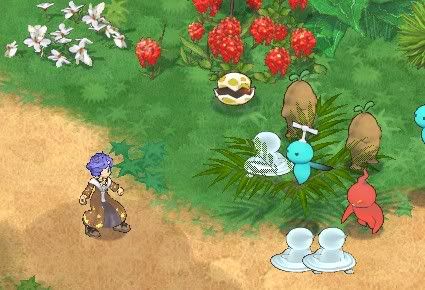 Hi Trainer, I've leveled wolfie to level 10, where is my pressie?

Here you go. You can train your pet up using this book.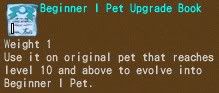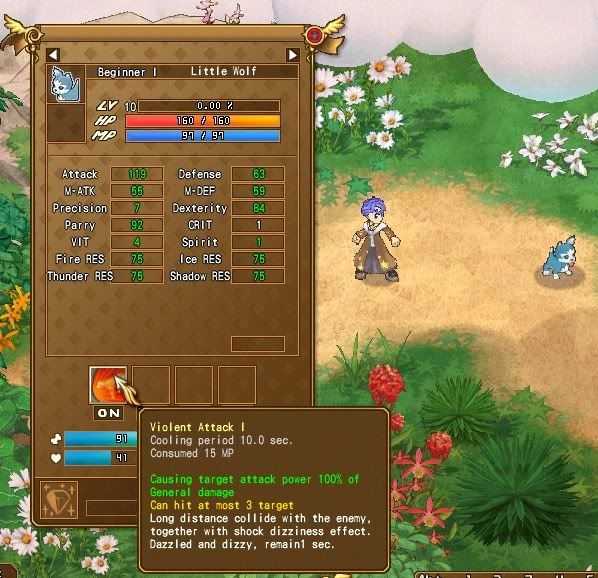 Its grown up! its soooo cute!

Yes and it has learnt a skill, very useful when you meet more monsters! every 10 level you'll be able to level up again and learn another ability.