I'm ready to fight! lets just learn some skills and put on gears we have earned in the tutorial.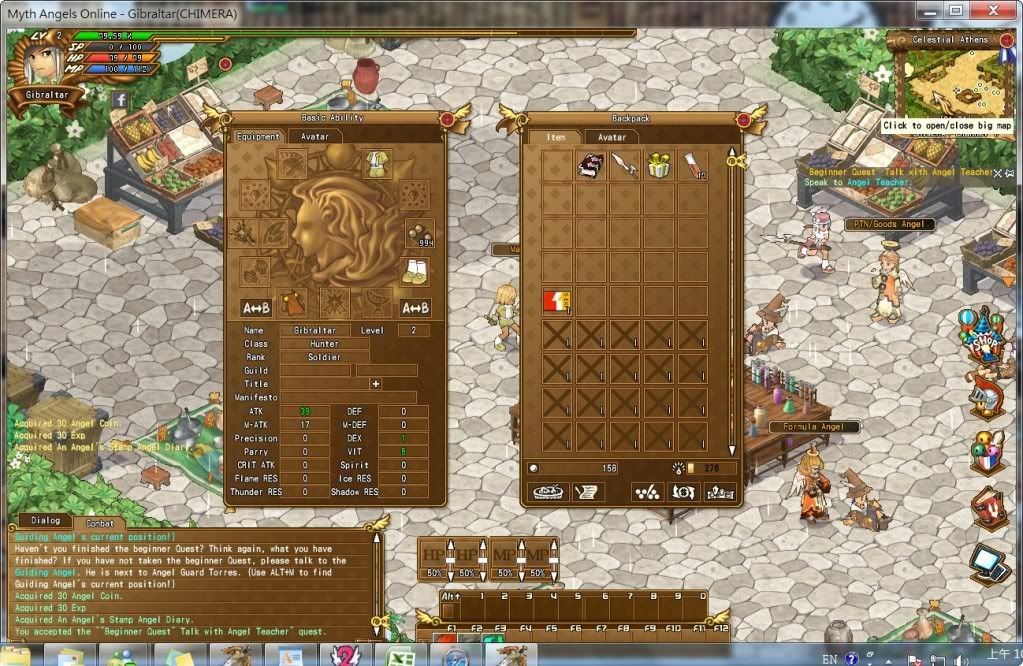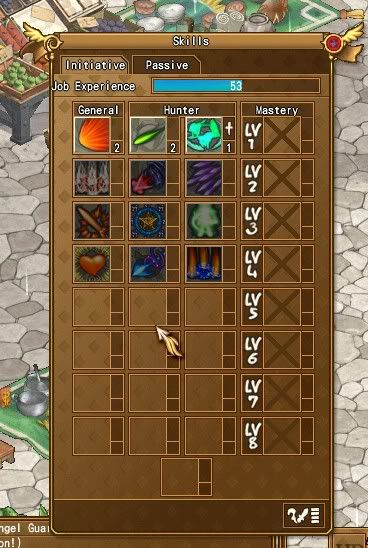 Although it is tempting to learn meditation passive skill (Then I can join the waking dead in the city LOL), I can't help but learn the eagle eye skill to make me a better killer!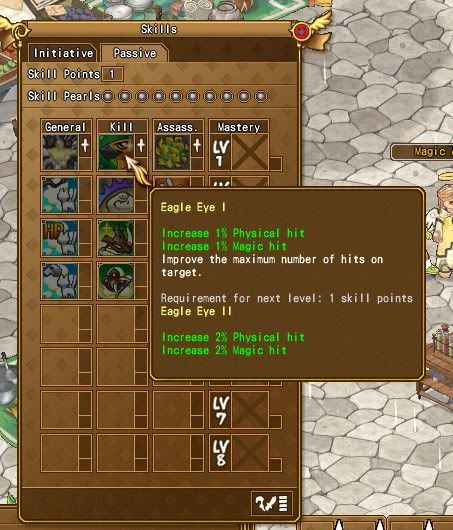 Angel teacher tell us to fetch a book for him......... how can he be so lazy yet stay so thin?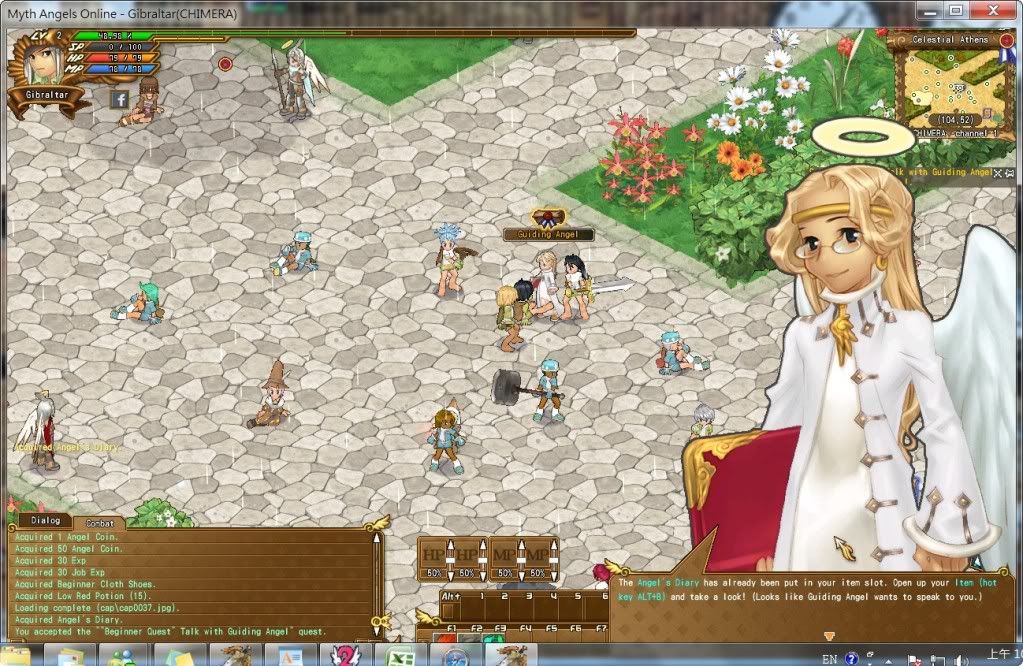 I waited for new instance to start but nobody was making new ones, So I decided to make my own, on the hardest setting!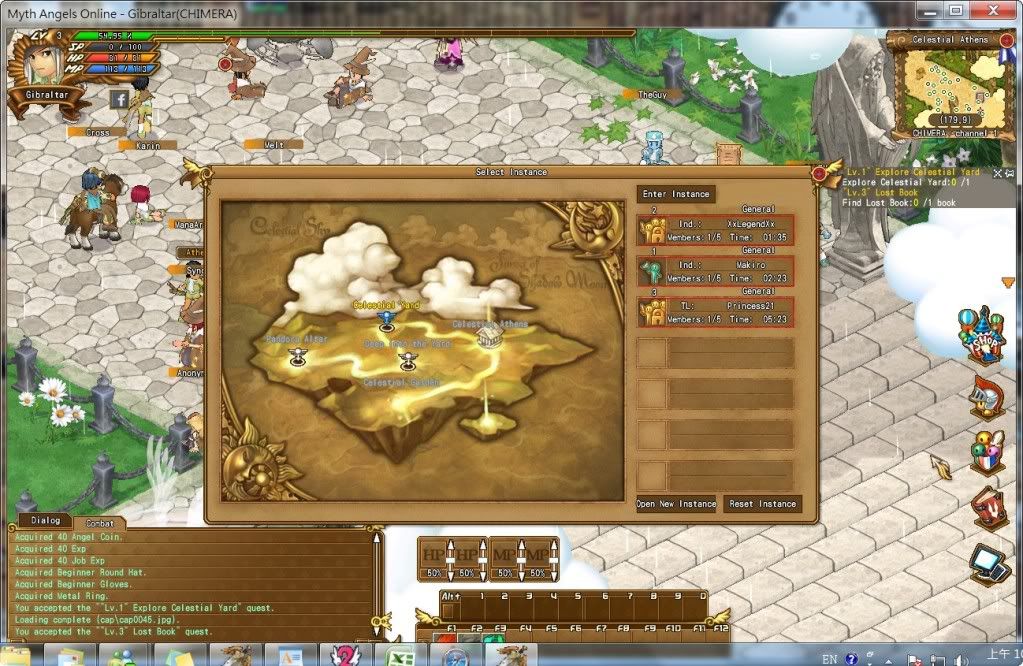 THERES FIGHTIN TO BE HAD!
I love using the spear, I can use "Dodging and Advancing" to reduce damage to me then hit my targets!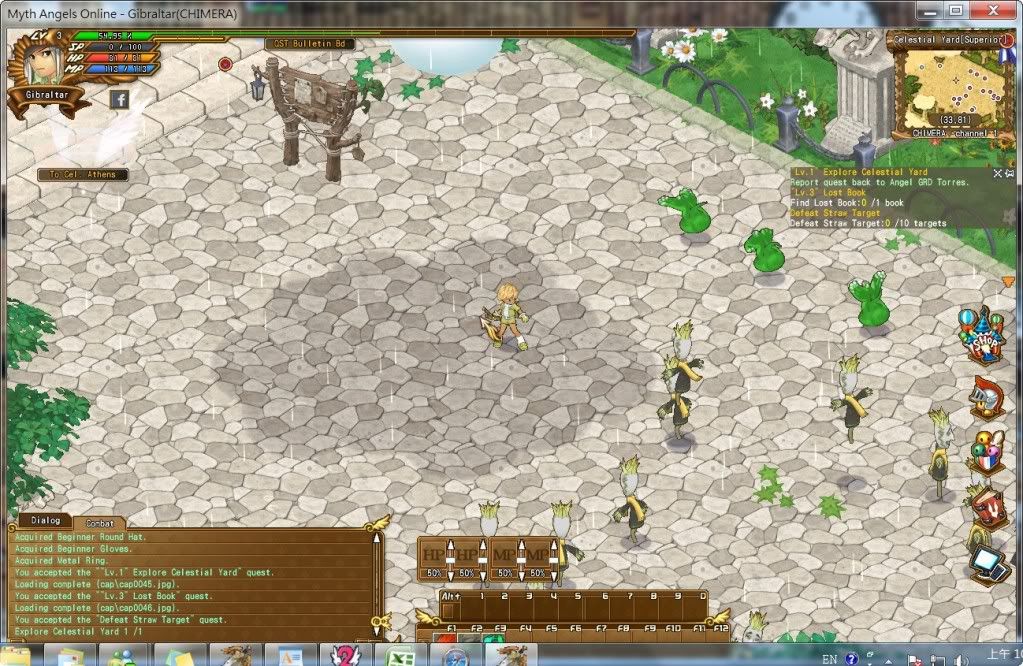 ROBOTS! Mighty machine of kitty death!
While in the robots, I can't be hurt and can still use my abilities!
I decided to put my potion onto the hot key bars. It allows me to drink automatically when my health drops below a set number.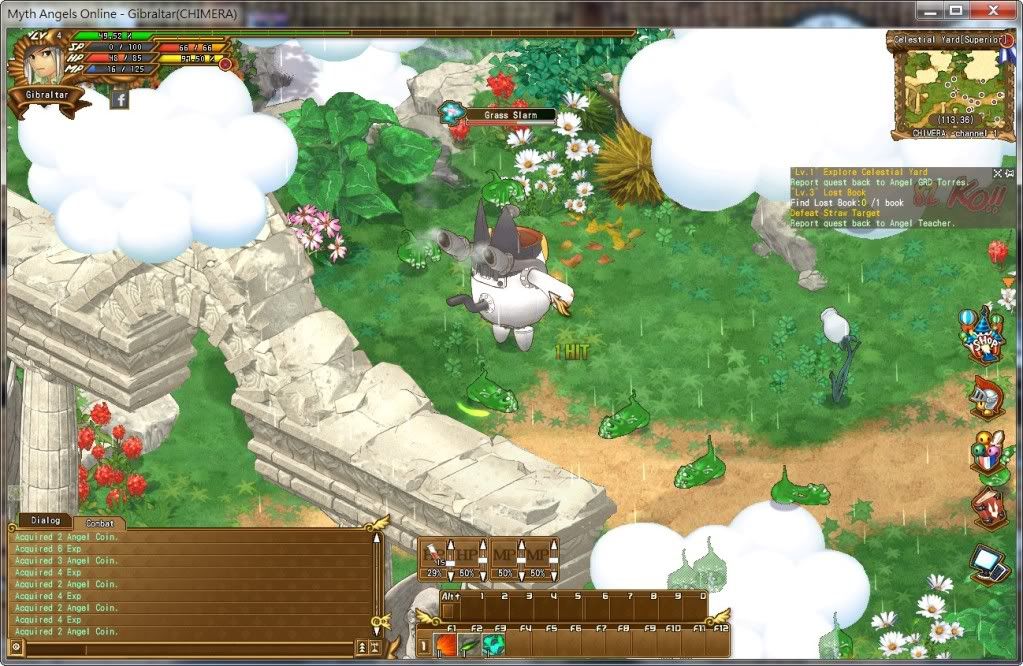 Ah HA! This must be the boss.
It seems the boss is tougher than I though. Sometimes discretion is the better part of valor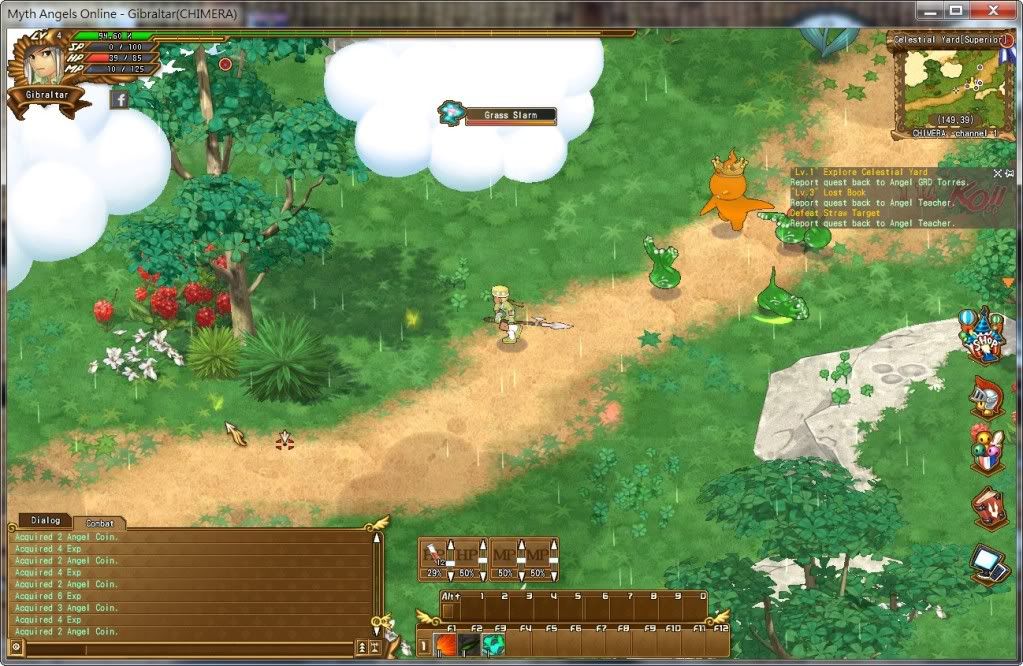 Victory!